This month has been super slow! I've been lazying around, just reading books and procrastinating. I've learned I have quiet a talent for it! Hence the late late newsletter this month 😀
Despite my best efforts, however, I did manage to make a few new paintings. I decided to continue working with gold leaf, since I'm still a bit ga-ga over the effect it creates. Check it out below!
What would you do if you could create any creature? I know I would definitely experiment and mess around a bit with that kind of power. Which is what I imagine the Goddess of Creation would do too.
Her job is to create creatures for our world out of the templates God has given her. But she's a bit mischievous and manages to squeeze in a bit of her creativity wherever she can;)
---
I've been wanting to create some sea creatures for a while now. So many unique, colorful creatures to choose from though!
So I decided to start with goldfish. Such a common pet that its often overlooked, but they're beautiful, vibrant, almost magical. I added a bit of gold flecks to give them a shimmer.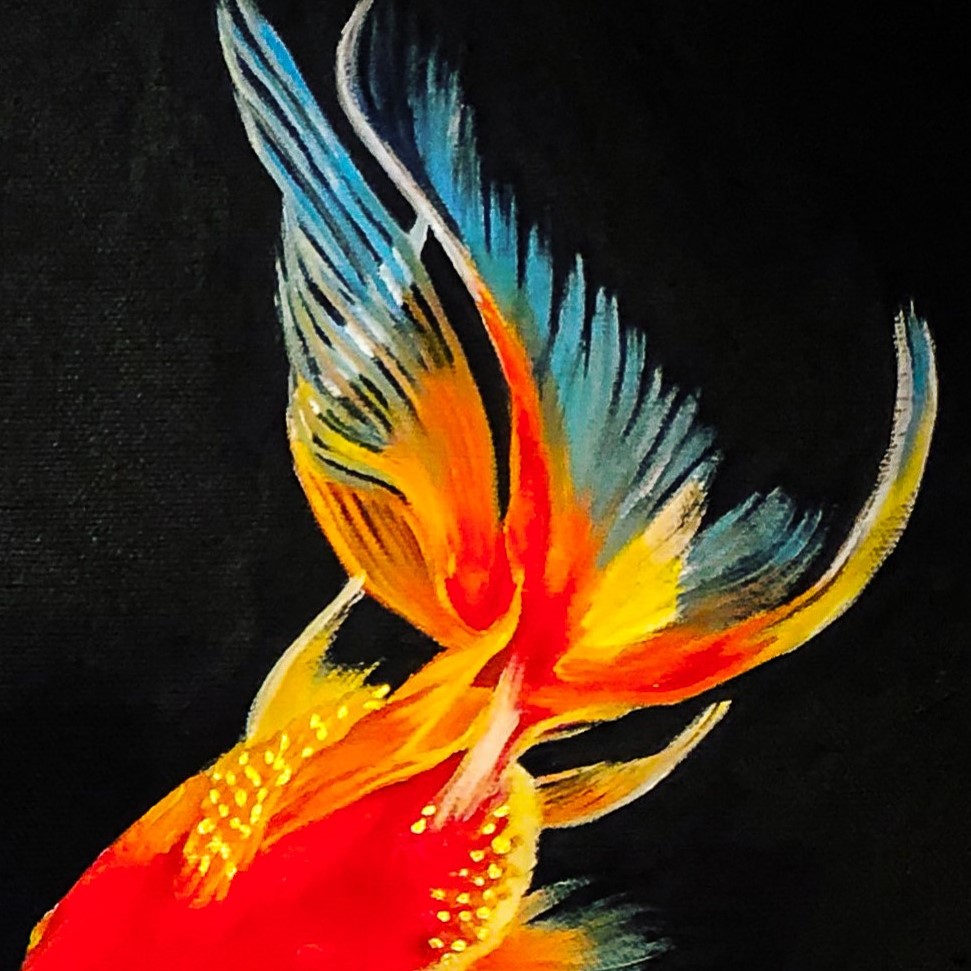 ---
Miniature Cougar

Clearly this one is still under construction. But I just wanted to put it out there because I've never done anything so tiny before! The surface is 2″x3″. I'm making it for this miniature show that's coming up in May, so I've got lots of time to procrastinate:D
FYI I'm literally going cross-eyed painting this!
---
Artwork Showing in Gallery

I made this painting purely out of imagination once. I liked the atmosphere and feeling it created. I've never displayed it before and it's only at the gallery for a week more, so if any of you get a chance, you can check it out in the loft upstairs at Parklane Gallery before its taken down! (or click here to check on their website).
---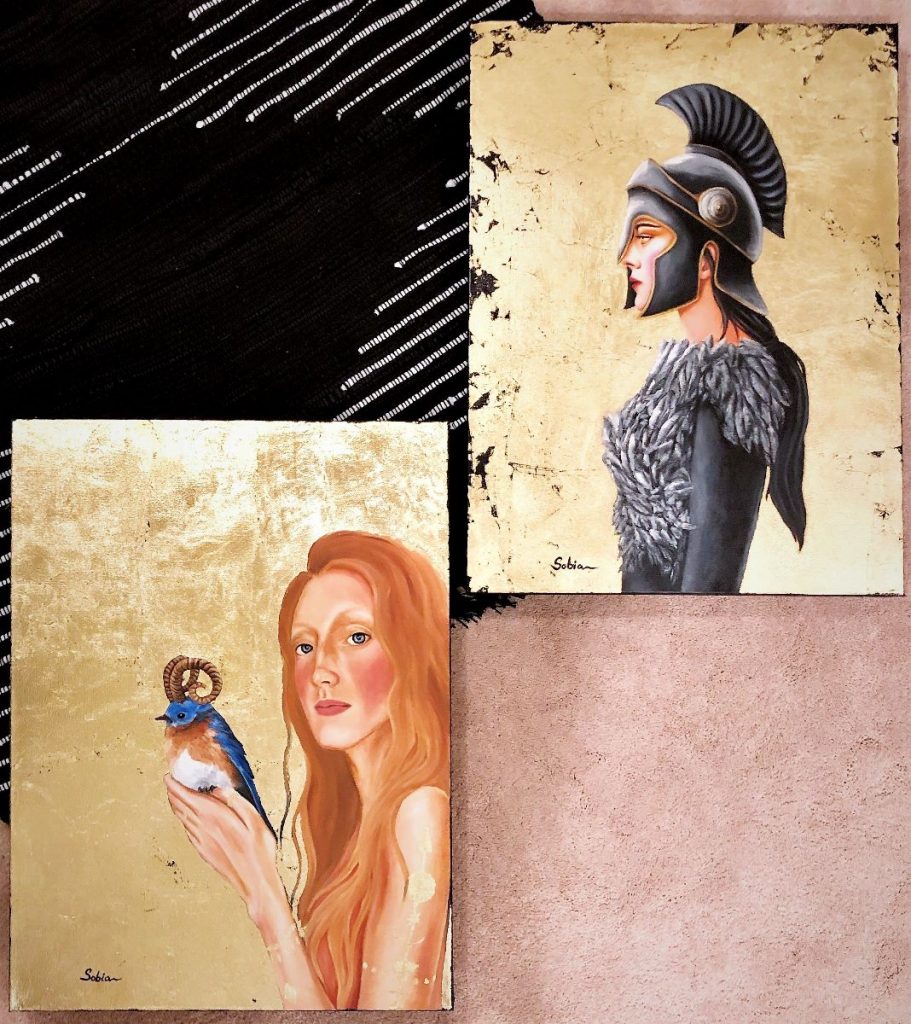 Upcoming events

I'm really stoked that these two beautiful, strong women were chosen by Parklane Gallery to be hung in their Display Window in March! Can't wait to see how they look with the sun shining on them!
---
All in all, February slipped by sneakily, and we're already at the end of it! I'm sure many of you who live in Seattle and were stuck in the snow-mageddon would agree. Life pretty much came to a halt for a couple of weeks there. I'm sure March will be a lot more busy and I feel I'm so ready for it! Peace out and happy March!